About Us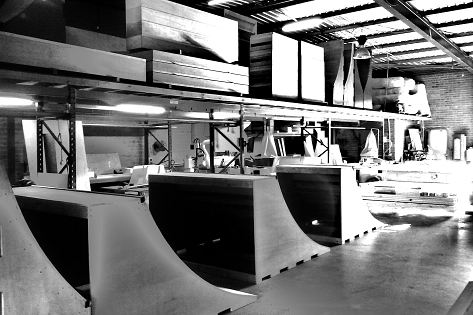 WA Skate Ramps is an Australian owned & operated business 100% dedicated to supplying safe, Strong & Durable Professionally built High Quality Australian Made Skateboard Ramps & Easy to Assemble DIY Skate Ramp Kits at affordable prices.
Designed by skateboarders for skateboarding, our exclusive range of skateboard ramps and DIY skate ramp kits include Mini Ramps & Half Pipes, Quarter Pipes, Kicker Ramps & Jump Ramps, Manual Pads, Skate Boxes, Ledges, Grind Boxes and more.
All products are manufactured to the highest of standards, exclusively at WA Skate Ramps Factory based in Western Australia. Our warehouse is fully equipped with the latest technology & computer based machining processes. Our friendly & proffessional team of highly skilled staff have over 25 years experience in the design, building & construction industries together with a life time of skateboarding experience, to ensure that when your new ramp arrives to your door, all you'll need to do is simply screw it together and then get rolling!