Get Your Ramp Ready for Winter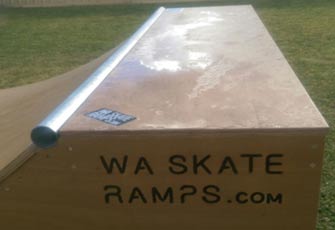 Winter's here again!
The days have getting shorter and colder and the wet weather has arrived.
Now's the time when a little love goes a long way in keeping your ramp protected from the worst winter weather.
Follow our 3 Tips to care for your ramp and when the sun is out, you'll be ready to roll all winter long.
1. Assembly & Installation
We've done the hard work for you by making sure every part of your ramp is perfectly cut to size, pre-drilled & ready to go, so when your ramp arrives all you have to do is screw it together with a powered drill/driver.
Follow the Step By Step Assembly Instructions and information provided to ensure fast, hassle free assembly & installation of your ramp.
2. Protect Your Ramp with SkateSeal
Coat & Re-Coat your skate ramp with SkateSeal.
SkateSeal is made for skateboarding & has an awesome feel under wheel.
Skateseal will protect your ramp from the weather and the abusive nature of skateboard traffic.
3. Keep It Covered
We recommend getting your hands on a quality tarp to cover your ramp during storms/extended periods of the worst winter weather.
---
Leave a comment